Loughborough University was granted a Royal Charter on 19 April 1966. The coat of arms granted by the College of Arms includes the official colour of the university, which is a shade of violet specifically called African Violet. The coat of arms was designed to include certain symbols with a relevance to the area and the university.
These include the cross of Offa of Mercia as a symbol of the greatest king of the ancient kingdom of Mercia (within whose borders Loughborough stands). Offa was responsible for the first major issues of gold coins in Britain.
Another noteable addition to the coat of arms is the peafowl take from the original coat of arms of the Duke of Rutland.
The motto on the coat of arms is veritate scientia labore, which translates to either "with truth, wisdom and labour", or possibly, "with truth, knowledge and work.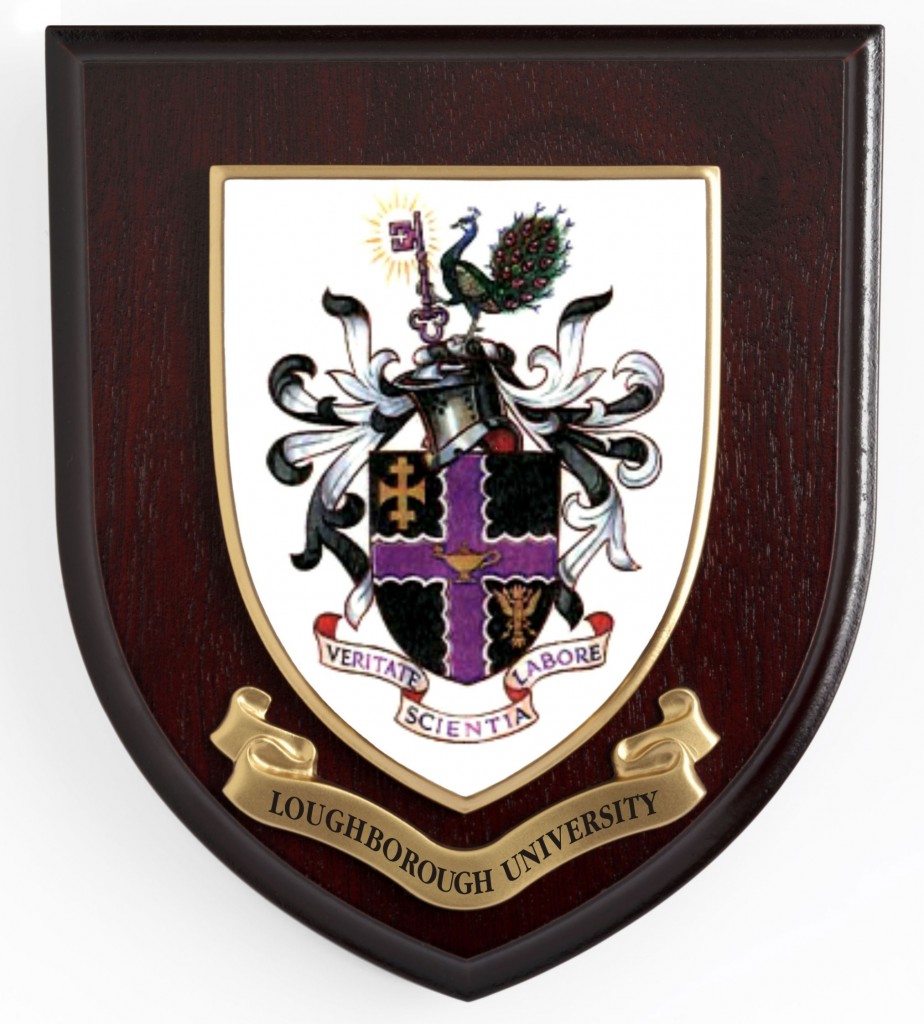 Either way it is an impressive and powerful coat of arms, although post London 2012 Olympics we wonder if it shouldn't include those 5 rings. A coat of arms that is a source of pride to all of those that have a right to lay claim to it, and we are very proud of the reproduction on our plaques.